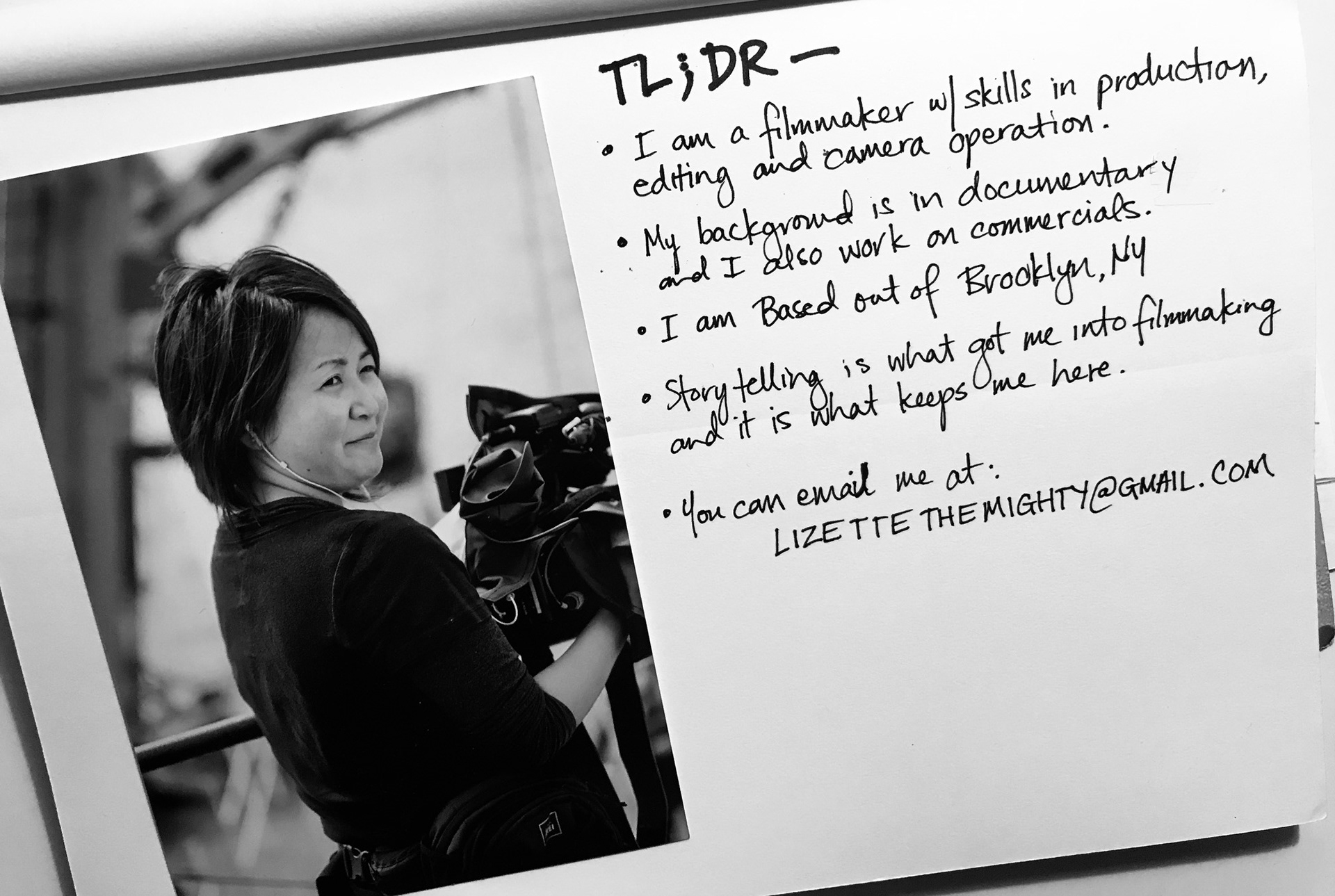 email me at

lizettethemighty(at)gmail.com
BIO / ARTIST'S STATEMENT:
I come from a long line of sailors, fighters, writers and survivors of war. My family comes from the Philippines, their history forged in the Pacific Ring of Fire. Hearing stories about my ancestors from my father is what ignited my love for storytelling, and these roots are what continue to inspire my creative process and the projects I seek to participate in. I love a story filled with passionate and complex human characters, impossible odds, daring adventures, determination and freedom of expression. Telling a non-fiction story has unique challenges and rewards that I enjoy, and to know that these stories are connected to real people makes my work that much more meaningful. I look forward to the possibility that a story can unfold completely out of the plans I had for it, and I love the challenge of crafting it with integrity in post-production.
My work in the commercial industry doing has broadened my skillset and given me an appreciation for the technical aspects and intense planning involved in filmmaking.  I am consistently learning new ways to meld and balance the things I've learned in both genres.